Home

»

About Us

»

Combating wilding conifers – researchers racing to stop the spread
Combating wilding conifers – researchers racing to stop the spread
Wilding conifers are a huge threat to New Zealand. The large trees, also known as wilding pines, now invade more than 1.8 million hectares of land.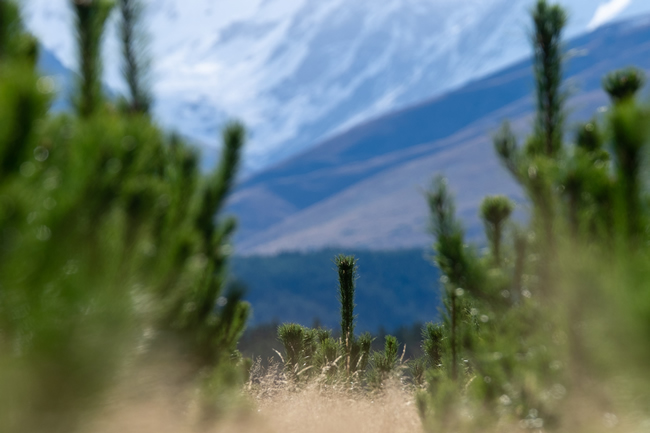 Planted in the right place, conifer trees can provide timber, store carbon, decrease erosion, filter soil nutrients, improve water quality, and provide shelter for stock. However, spreading on their own, they are a major threat to our ecosystems, land and farms – killing native plants, evicting animals, and estimated to cost our economy 1.4 billion in impact over the next 20 years.
"Despite control efforts, wilding invasion continues to spread over an estimated 90,000 more hectares a year – so left untreated, they will cover almost a quarter of New Zealand in two decades," says Manaaki Whenua – Landcare Research lead researcher, Duane Peltzer.
Stopping this spread is a major problem but researchers say is possible through intervention across all stages of invasion. In 2016, the National Wilding Conifer Control Programme was established to ensure a collaborative, coordinated, and effective approach to national wilding management in New Zealand with the goal of preventing any further spread, and efficiently containing or eradicating established areas of wilding conifers by 2030.
Manaaki Whenua – Landcare Research, work collaboratively on this with MPI, Scion, DOC, and universities, and lead the 'Winning against wildings' programme, which involves integrated research focusing on tools for wilding conifer management and ecosystem restoration.
"The overall aim of this programme is to integrate work across all stages of the invasion process to make management most effective, and to prevent future problems of wilding invasions," says Peltzer.
"Over this year, we have been working in problematic areas in the Mackenzie Basin and Hanmer Springs, focusing on measuring the ecological and environmental impacts of major wilding conifer species, better linking research and management on control methods, and integrating what we know about invasions and management through modelling," he says.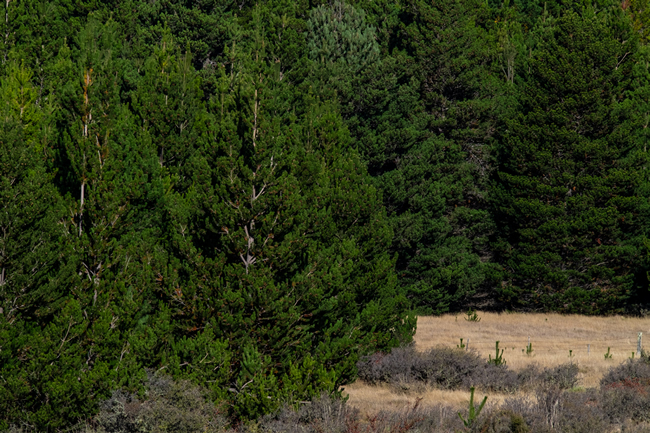 Researchers are also working to develop stage-specific tools to maximise the efficiency of detection and management, prevent further invasion, and ultimately protect and restore ecosystems.
This information can then be used to forecast when and where interventions can achieve desirable long-term outcomes while minimising both costs and negative impacts.
The research is funded by Ministry of Business, Innovation and Employment with support from Ministry for Primary Industries, Department of Conservation, the Wilding Conifer Management Group, and the Forest Owners' Association.
Story: Suzette Howe
Images: Brad White