Home

»

About Us

»

Graham Sevicke-Jones to join our Senior Leadership team
Graham Sevicke-Jones to join our Senior Leadership team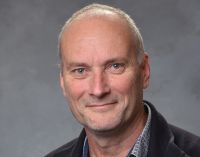 New Senior Leader at Manaaki Whenua
We are delighted to announce that Graham Sevicke-Jones will be joining the Senior Leadership Team at Manaaki Whenua ­– Landcare Research in the role of General Manager Science & Knowledge Translation. Graham will start his new role on 25th March, and will be based in our Wellington office. He fills the vacancy left by Justine Daw's move to GNS Science.
Graham will bring his extensive experience of applying science to real-world challenges faced by communities, businesses and government agencies seeking the sustainable use and development of our natural assets in New Zealand. He has deep experience of this from working at Canterbury, Hawkes Bay and Greater Wellington Regional Councils and currently Southland Regional Council, where he is Director Science and Information.
Alongside Dr Pete Millard, General Manager Science, Graham will be responsible for our research and science portfolios, but with a particular focus on the needs and opportunities for knowledge translation. He joins at a time when the translation of knowledge from science is increasingly demanded and the technologies for this are increasingly available. For us, knowledge translation is not merely the one-way communication of science; it is a two-way process of ensuring stakeholders' perspectives and needs are understood and our science plays its role fully.
Graham's experience in working with communities and understanding the people side of decision-making is also going to be very valuable as Manaaki Whenua continues to emphasize the integration of social and cultural, economic and environmental dimensions. Graham says, "I am especially interested in providing the information base to enable community values and aspirations to be realised whilst providing for a resilient and healthy environment." He recognises the roles of behaviour change, systems thinking, collaborative processes and Mātauranga Māori knowledge systems.