Home

»

About Us

»

Launch of NZ's first bilingual guides to native moths
Launch of NZ's first bilingual guides to native moths
New Zealand is home to only 13 traditionally recognised native species of butterflies, but when it comes to moths we have thousands.
"We have about 2,000 species of moths in New Zealand. I say 'about' because we are not actually sure what around 300–400 are," says project lead and Manaaki Whenua - Landcare Research scientist, Dr Barbara Anderson.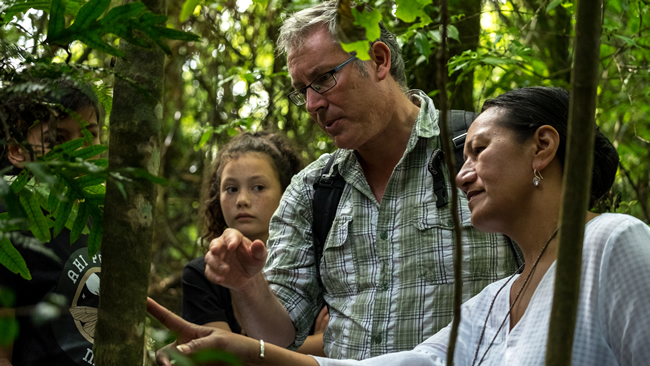 "They aren't named or described, but 90 percent are only found in Aotearoa, so our moths are special," she says.
Moths are incredibly important and play vital roles in New Zealand's ecosystem. Adult moths and their caterpillars are food for wildlife, key plant pollinators, and act as environmental indicators.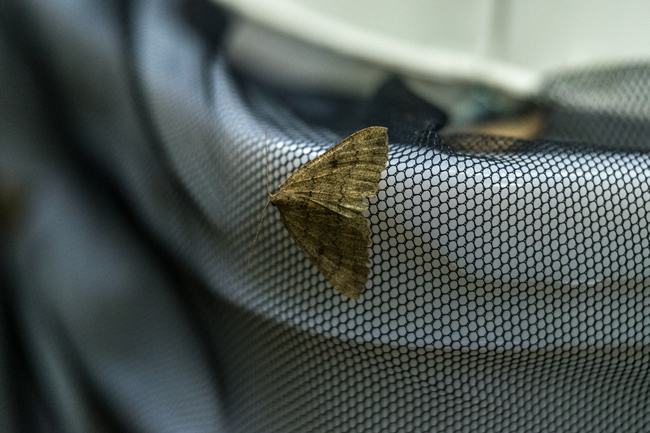 Their sensitivity to change as well as their widespread and diverse habitats mean monitoring and learning more about the species in New Zealand can give crucial clues to the state of our environment and the effects of issues such as air pollution and climate change.
Now all school students and members of the public can join in learning more about New Zealand's moths. Each school and public library is set receive New Zealand's first bilingual moth identification field guides complemented by access to online resources entitled 'Ahi Pepe Light', available at www.landcareresearch.co.nz/AhiPepeLight. Ahi Pepe Light is aimed at getting students and the public engaged with our native moths.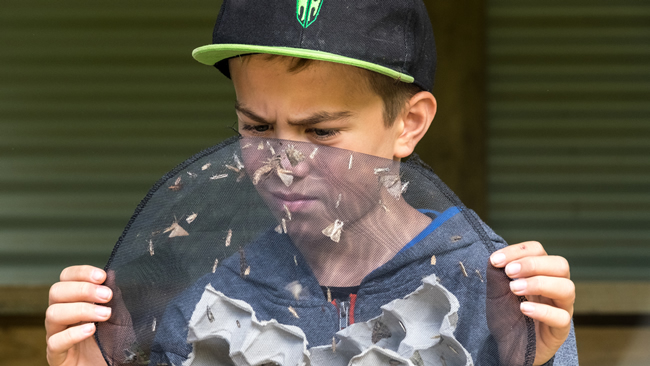 "Kids grow up but schools stay in the same place, so if we can get the schools engaged, maybe they will collect distribution data year after year and we will be able to see if the data are changing, populations are declining, and what's really happening with our moths so we can better protect them where they need it," says Dr Anderson.
Ahi Pepe Light weaves together te reo, science, art, nature, and Te Ao Māori to create a bilingual set of guides and activities around Ngā Puka Whakamārama o Te Pepe Nui – The Beginners' Guide to Macro Moths. The programme stems from Manaaki Whenua-led Ahi Pepe MothNet, a moth-based citizen science project for schools across New Zealand.
"It started with four schools in Otago in 2015, engaging teachers, students and whānau with moths, and through moths with nature and science. Now at least 20 schools across New Zealand have taken part," says Dr Anderson
Each student learns about kaitiakitanga, the importance of moths and science both in and out of the classroom – trapping, collecting, and playing a part in identifying the species they find.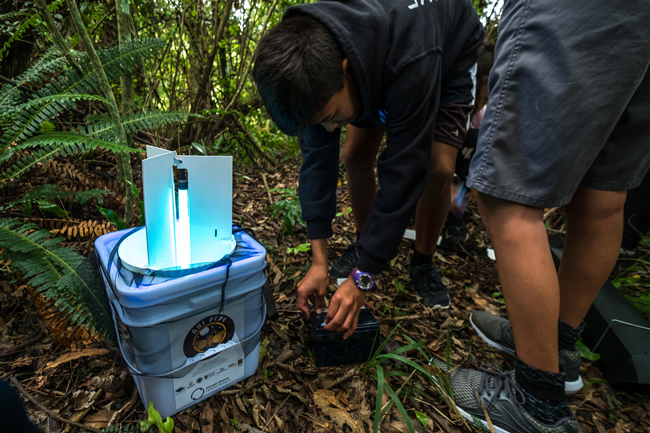 "Most of our students think science is inside a lab and you are working with chemicals, but we as katiakitanga want to broaden that concept so our students, when they are in the natural environment, can see the scientific benefits of knowing more detail about what we are learning from a science perspective, so we can enlighten ourselves to protect species that don't have a voice," says Te Wharekura O Arowhenua Principal, Tiahuia Kawe-Small.
Each school and library will receive a copy of their region's Puka Whakamārama o Te Pepe Nui – Beginners' Guide to Macro Moths in Te Reo Māori and English, accompanied by downloadable resources, in Term 3.
Full details and access to online resources: www.landcareresearch.co.nz/AhiPepeLight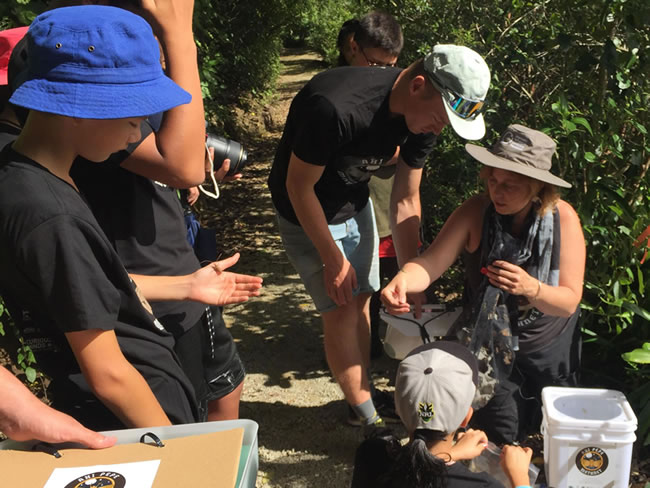 The Ahi Pepe MothNet project is collaboration between Manaaki Whenua - Landcare Research, Te Runanga o Ngai Tahu, Department of Geography, University of Otago, Orokonui Ecosanctuary, Te Tumu University of Otago, Te Kura Kaupapa Māori o Ōtepoti, and Otago Museum. Thanks also to Plant & Food Research.
The project is funded by MBIE's Curious Minds programme and New Zealand's Biological Heritage National Science Challenge.
Story: Suzette Howe
Images: Bradley White, Suzette Howe