Home

»

About Us

»

People have high hopes that post COVID-19 NZ will be more connected
People have high hopes that post COVID-19 NZ will be more connected
During the March – May COVID-19 alert levels 4 and 3 lockdown (rāhui), 40 people from across Aotearoa New Zealand shared reflections of connecting with nature with our social scientist, Alison Greenaway. When asked about their hopes for the future of Aotearoa New Zealand typically people wanted nature to get more attention and better care.
The people interviewed want to take better care of nature
A few people expressed the need for a mandate for nature to be considered in all decision making. One person said we need a voice and clear leadership for nature. Most people commented they wanted other New Zealanders to become more aware of the impacts people can have on nature. Some suggested more investment in green infrastructure, improved cycleways and transport in cities and between localities, and others supported continued work towards Predator Free 2050. Calls were made for more attention to the Resource Management Act and water management reforms. Consistently people asked for better climate change planning and leadership from local and central government.
But there was also a lot of scepticism that nothing will change, or things will get worse as people revert to old ways to manage the recession. Many people noted that significant changes to the economy were needed and used terms such as a circular economy, a doughnut economy, a green economy.
"I hope that we as a nation do not go back to business as usual. This will be impossible anyway as a lot of businesses will suffer over the coming months and years...The response must have a positive impact on nature – restore waterways, create jobs…sequester carbon. The Housing crisis must be addressed seriously, also creating jobs and using locally made materials…We need to think holistically and look at the total economy or life cycle of all industries and activities"
(Coromandelite).
People also want to take better care of each other too
There was concern about housing and the need to reduce poverty. Great compassion was expressed about people's lack of access to nature if living in inner city apartments or in reverse -those people who are too afflicted by nature; living in cold and damp houses. There was also much appreciation for the environmental education resources that were available during lockdown and people would like to see more of these. People also hope that the rāhui experience will help us raise kids with less focus on money and more on re-connecting with the land for wellbeing.
"Overnight, it felt like, the economy was revealed as an apparatus for creating and maintaining wellbeing... So, if we can understand that so completely and so quickly, that same ability can be used to understand other crises like climate change and nature deficit and rapid large-scale loss of biodiversity. These things can be understood in completely different ways. And we can connect to them with a real sense of urgency but also a sense of unity and common purpose"
(West Aucklander).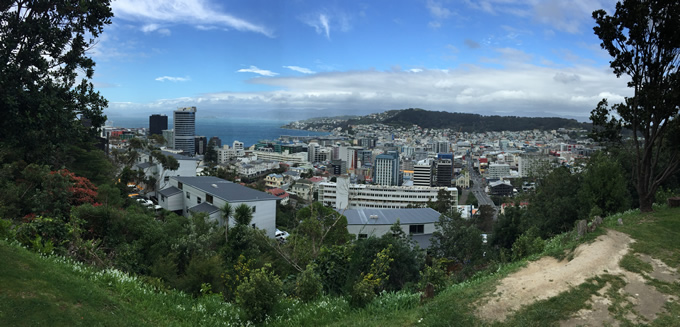 Read other stories from this study: