Survey of Rural Decision Makers 2017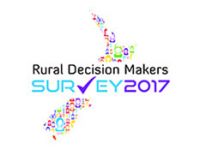 The third biennial Survey of Rural Decision Makers was run in September 2017. The survey addressed the same topics as the previous two surveys (2015 and 2013) but we have continued to refine the questions to make them more relevant to farmers. The 2017 survey enabled us to:-
Build on the data collected in 2013 and 2015 to establish a nationally representative repeated cross section
Provide information that complements rather than repeats other surveys
Incorporate emerging topics of interest
Enable the delivery of a wide range of analyses and statistical information to support national, regional and sector policy development and evaluation
Support research and insight into farmer decision making.
Summary results for 2017 are provided below as we hope you will find them interesting. All participating farmers are invited to view the results – it is rare to be offered these insights despite the high number of surveys they are asked to complete. This is another way of saying thank you to our participants.
If you would like to discuss how Landcare Research can help your organisation gain insights from the Survey of Rural Decision Makers 2017, please contact:
Christine Harper, Business Development Manager
harperc@landcareresearch.co.nz or 04 382 6644
---
---
---
---
---
---
---
---
---
---
---
---
---
---
---
---
---
---
---
---