Home

»

About Us

»

Online collaboration to discuss Predator-Free New Zealand
Online collaboration to discuss Predator-Free New Zealand
Monday 10 Feb 2014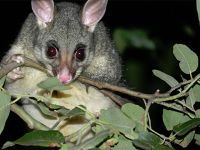 The concept of a predator-free New Zealand will gain further momentum this week with enthusiasts taking part in a 10-day online collaboration to explore potential solutions.
The Predator-Free New Zealand Challenge, staged by Crown research institute Landcare Research, uses an online 'crowd-sourcing' tool to enable many people to generate ideas, or expand on the ideas of others, including researchers and pest management professionals.
"The possibility of ridding the country of introduced vertebrate pests – and the obvious benefits to our precious native flora and fauna, to our economy and our sense of national identity – has captured the imagination of New Zealanders since being raised by the late Sir Paul Callaghan in 2011," says Landcare Research's Dr Bruce Warburton.
"But to overcome the significant technological, social, economic and legal challenges, we'll need some creative thinking, something New Zealanders excel at."
The online event is open to anyone interested in pest management in New Zealand. "You don't have to be a scientist or pest manager to contribute, and you don't need to be involved for the whole 10 days.
"We want the Predator-Free New Zealand Challenge to be taken up by people from all walks of life – from farmers to students, to pest management professionals and people in communities – to engage in an open, honest, and even revolutionary online conversation about the future control of New Zealand's pests."
Top ideas and participants will go into a draw for prizes.
The Problem
New Zealand's indigenous bird species continue to decline because of the widespread and continuous predation by introduced predators, including possums, rats, and stoats.
Before it is too late, New Zealanders need to find creative solutions that best use our resources to better control these devastating predators and save our birds. We believe finding these solutions will involve scientific research and consideration of economic and social factors, but also engaging the creativity of New Zealanders.
The Predator-Free New Zealand Challenge
On or before 11 February 2014, people can log on to the Predator-Free New Zealand Challenge at http://pestchallenge.org. Firstly, the Challenge will ask participants to share their ideas, facts, examples, and discuss trade-offs that they believe are important if we are to achieve a Predator-Free New Zealand by 2040. It will then ask participants to build upon shared ideas to develop creative solutions.