Home

»

About Us

»

Survey of Rural Decision Makers 2015 - summary information available
Survey of Rural Decision Makers - summary information available
Published: 24 February 2016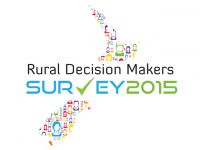 Every day, New Zealand rural land owners make critical decisions about land use and management practices based on their knowledge, networks, advice and values.
Landcare Research conducted the second Survey of Rural Decision Makers in 2015 to help build a better picture of what drives on-farm decisions, and what New Zealand's rural economy might look like in the future as a result.
Summary results from the Survey of Rural Decision Makers 2015 are available on the Landcare Research website today. With around 3,000 farmers and land managers participating in the survey, the survey provides a rich dataset that reflects the environmental, economic and social realities of on-farm decision-making and can inform effective rural sector policies and practice.
Landcare Research is now starting to bring the survey data into our work in farm planning, catchment management and other environmental research. We can provide analysis of the data to help industry, central government and regional councils to tackle a range of primary-sector facing policy, practice and evaluation challenges. "While the summaries are interesting in them-selves, the real value of the survey will be in the analysis of complex factors that influence how land use decisions are made. To do this we have a number of statistical, econometric and analytical tools at our disposal, as well as a good understanding of the farming environment" says Pike Brown, Director of the Survey of Rural Decision Makers.
Landcare Research provides research, evidence and advice for organisations that develop and implement policies for land and water. The integration of economic, environmental and social data across sectors and multiple land uses is essential to creating a better understanding of decisions at a national, regional and farm scale.
For more information contact Christine Harper, Business Development Manager (04 382 6644 / harperc@landcareresearch.co.nz)
Sample graphs