'The Great Weeds Hunt Aotearoa' – school students join in on hunting down some of our worst weeds
New Zealand is one of the weediest countries in the world, with the number of weed species now outnumbering our native flora.
These invasive weeds are among the greatest environmental threats to our parks, wetlands, reserves, coasts, bush remnants, and alpine areas.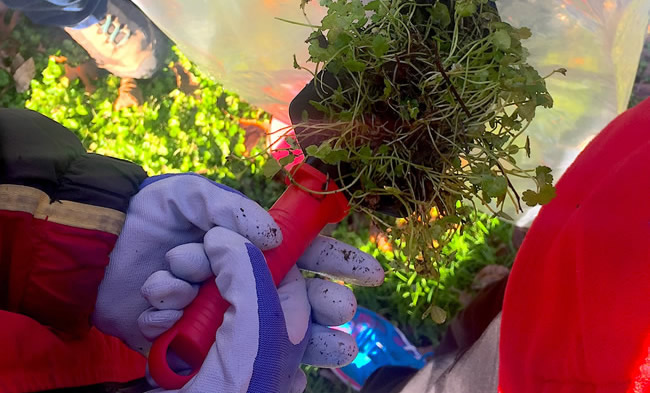 Now school children and communities are joining the fight to combat these troublesome plant pests.
Through the citizen science project 'The Great Weeds Hunt Aotearoa', led by Manaaki Whenua researchers, students and their wider whanau and communities are being given the tools to help find and identify weeds through interactive teaching from weed and biocontrol experts.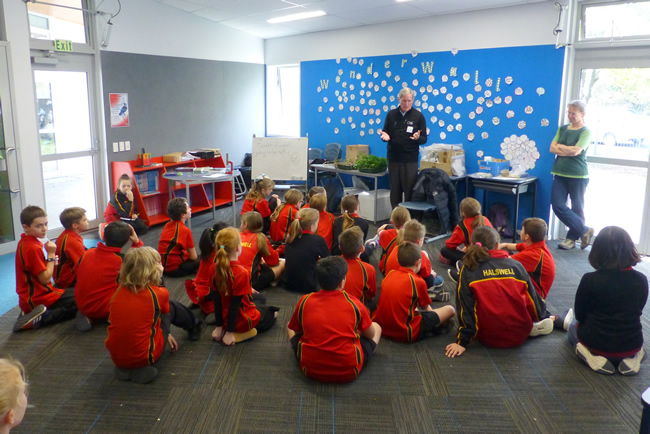 "Discovering what weeds are where is essential for effective management, and community-driven observations are increasingly important to help uncover new infestations and species," says project leader and Manaaki Whenua biodiversity and conservation researcher Murray Dawson.
This new project is a part of the 'Winning the War against Weeds' programme started in 2016, and we are currently working with enviro-schools and whanau in Auckland and Canterbury.
"The focus for Auckland is 'The Great Tradescantia Hunt' to find local populations of tradescantia and other urban weed infestations and for students to release the three new biocontrol beetles being raised at Manaaki Whenua as control agents for tradescantia," he said.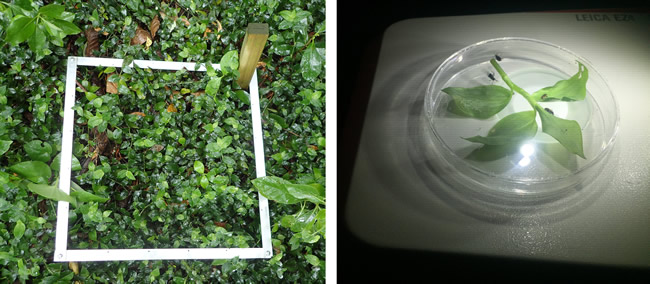 "In Canterbury, we are running 'The Great Spartina Hunt' to learn about spartina, purple loosestrife, and other invasive plants of coastlines, riversides, and wetlands."
Halswell School in Christchurch is the latest school to participate in the project.
Over three weeks in June and July, researchers held three full-day, classroom-based sessions with year-six students.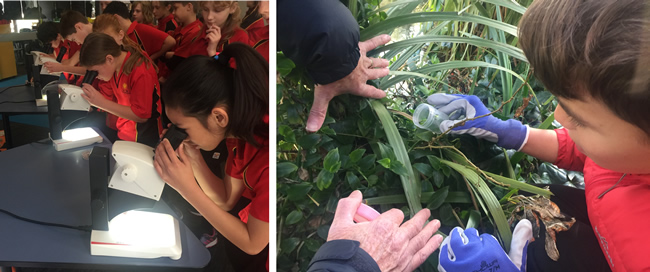 "In the morning, students learn about weeds, seed dispersal, and ecology. In the afternoon, we focus on biocontrol and go on a local field trip where students use smartphone apps to identify and record the weed species we find," said Dawson.
"Near Halswell School, we found a patch of tradescantia, so the students were also able to release the beetles brought along by Manaaki Whenua's biocontrol expert Hugh Gourlay," he said.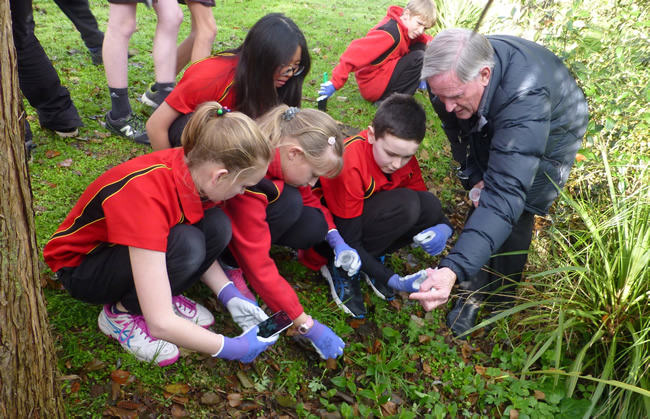 "It's been a great programme – really interesting," said Halswell School primary teacher Jeneane Jefferson.
"It's the sort of topic that a child doesn't normally jump out and go 'oh I might do a study about weeds' because they don't think about it, so I think the children have been quite surprised by how interesting it has been and they've been really intrigued at the biocontrol aspect – that little bugs are going out to control these weeds," she said.
During the Halswell school visit alone, more than 110 observations were recorded by students of at least 40 species.
All smartphone observations are uploaded on the citizen science platform iNaturalist NZ.
To find out more about the programme and the species collected go to: The Great Weeds Hunt Aotearoa
The project is part of the Curious Minds MBIE-funded Participatory Science Platform (PSP). Canterbury delivery is also supported by the Brian Mason Trust.