Home

»

Collection database
Collection database
Details of all specimens are held in a SQL database on the Landcare Research network.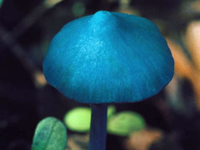 The collections database is part of the wider NZFUNGI database, and is searchable over the WWW. For example, a list of type specimens can be generated using the collection search form, by searching for the phrase "PDD type". Searches can be made by PDD number, organism name, associated organism (host), country, 'Crosby district' within New Zealand, substrate (data incomplete), habitat (data incomplete), collector, and collector's number.
The database also includes fields with more precise locality data than is provided over the WWW, locality geo-reference data (GIS mapping capability is planned), history of specimen re-identifications, as well as specimen and loan management fields, etc.