Life Cycle Management
Companies are increasingly differentiating themselves by using Life Cycle Management (LCM) as a point of competitive advantage in international markets. By learning how to manage the life cycle of products more effectively, companies can realise market opportunities and simultaneously improve environmental performance.
LCM takes a 'cradle to grave' approach to products. It recognises that all product life cycle stages - raw material extraction, manufacturing, transportation, use, and recycling/waste-management - have environmental, social, and economic impacts that can be minimised through LCM.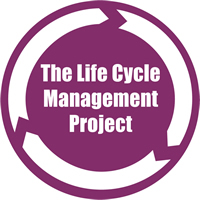 The LCM project was developed to build skills and capacity within New Zealand manufacturing companies to embrace the principle of continuous environmental improvement from a product perspective. Specifically, the learning from the LCM project is intended to help New Zealand companies:
develop in-house expertise to deal with ongoing and future environmental issues;
realise increased productivity through continuous environmental improvement;
position themselves to compete confidently in home and overseas markets;
develop indicators that can guide company strategy and integrate initiatives for value enhancement along the supply chain.