Perspectives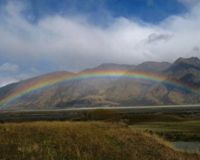 Image – CMS Team
Sustainability and CSR mean different things to different people. This makes it an immensely complicated and challenging issue to work through. Sharing different viewpoints provides fresh perspectives, and clarifies priorities and goals.
These invited 'thinkpieces' from a number of prominent sustainability champions have helped us frame our thinking on our sustainability journey.
Similarly, Landcare Research 'viewpoints' from our recent Chief Executive draw attention to significant sustainability issues for New Zealand and provide greater context for much of our research. We hope these topical viewpoints will encourage others to reflect on the necessity of science for sustainability.