Annual Report 2008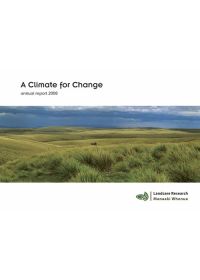 Cover, Annual Report 2008
This year we have produced our Annual Report in two parts. This part (A Climate for Change) is a summary of our performance. It is complemented by an extensive new sustainability section of our website.
The second part of the printed report (Consolidated financial accounts) covers information required by our Government owners. Because the move to International Financial Reporting Standards (IFRS) has doubled the length of our financial accounts, we printed a minimal quantity of this section. The full set of audited accounts is available on this website.
We recommend this report is read in conjunction with additional information on our website. Links are provided where relevant.
On the web