Home

»

Commercialised products
Commercialised products
Moss Hydro-seeding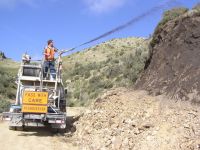 Developers: Landcare Research and HortResearch (now Plant & Food).
Licencee: RST Environmental Solutions Ltd, Palmerston North.
Moss hydro-seeding improves the stability and appearance of surfaces such as road embankments, mine and quarry pit walls, and steep-sided rock dump slopes sites where it is impractical to use traditional planting methods. A method was developed for hydroseeding colonizing plants, particularly based on mosses and lichens. Film-maker Peter Jackson has even used it!
Nitrate removal from wastewater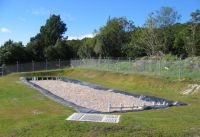 Developers: Landcare Research, GNS Science and Waikato University.
Licensee: Nil, operated directly as a design service by the developers.
A bed of woodchips that removes nitrates from wastewaters. 'Denitrification' beds have been deployed in two municipal sites in Taupo, a geothermal stream in Rotorua and in an Auckland hydroponic hothouse.
Equi-pF
Developers: Landcare Research, Streat Instruments, and Oregon State University.
Licencee: Streat Instruments Ltd, Christchurch.
An automated process for determining Soil Moisture Release Curves giving reliable moisture retention properties of soil near saturation.
Precision Irrigation
Developers: Landcare Research
Licencee: Varigate Ltd, Nelson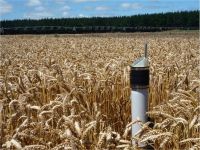 Precision irrigation optimally matches the irrigation needs of a crop with the water-holding capacity of the soil to maximise production, reduce pumping costs, make best use of available water and preserve ground water quality.
Irrigated land is mapped into zones of relative water-holding capacity. A network of soil moisture sensors automatically informs the irrigation scheduling. The technology is combined with Precision Irrigation NZ's (Lindsay Corp) irrigator modification to allow variable rate application of water over zones as the irrigator sweeps the land.
Animal Tracking Collars
Developers: Landcare Research via subsidiary SirTrack Ltd.
SirTrack was sold to Lotek Wireless Inc. Canada in 2011.
Pest Control Technologies
No Possums Cholecalciferol Gel Bait
Developers: Landcare Research
Licencee: Kiwicare, Christchurch.
A bait station and 8g/kg (0.8%) cholecalciferol (Vitamin D3) in the form of a gel bait. No Possums is highly palatable to possums with field stability for up to 2 years, and low risk to animals that would scavenge on dead possums or rodents.
Xstinguish
Developers: Landcare Research, Bait Technology Ltd and Department of Agriculture and Food Western Australia
Licencees: Bait Technology Ltd, Auckland
Fipronil 0.1g/kg ant bait pastes in squeezable syringe tubes for the control of ants.
Warrior Kill-Trap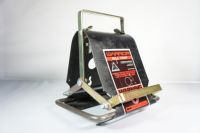 Developers: Landcare Research and Lincoln Ventures (now Lincoln Agritech)
Licencees: Connovation Ltd and Combined Industries, Auckland
A steel leaf-spring trap that meets national welfare standards for humane kill-traps.