References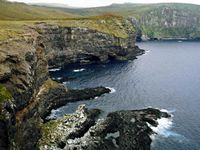 Walker S, Cieraad E, Barringer J 2015. The Threatened Environment Classification for New Zealand 2012: a guide for users. Landcare Research Report LC2184
Cieraad E, Walker S, Price R, Barringer J. 2015. An updated assessment of indigenous cover remaining and legal protection in New Zealand's land environments. New Zealand Journal of Ecology 39(2).
Lloyd, K.M. and Cieraad, E. (2007). Use of LENZ and LCDB2 for determining the representative value of stands of indigenous vegetation. Presentation at the New Zealand Ecological Society Conference, Christchurch 2007.
Walker S., Price R., Rutledge D. (2008). New Zealand's remaining indigenous cover: recent changes and biodiversity protection needs. Science for Conservation 284. 82 p.
Walker, S., R. Price, D. Rutledge, R. T. T. Stephens, and W.G. Lee. (2006). Recent loss of indigenous cover in New Zealand. New Zealand Journal of Ecology 30: 169–177.