Home

»

Landscape-scale predator control pays off
Landscape-scale predator control pays off
Large-scale landscape predator control is a vital component of many restoration projects across the country. The Cape to City programme in Hawke's Bay is a great example of a collaborative approach to this work to restore natural habitats and improve biodiversity, underpinned by Manaaki Whenua's research and expertise. The programme's partners include the Hawke's Bay Regional Council, the Aotearoa Foundation and the Department of Conservation, along with Manaaki Whenua.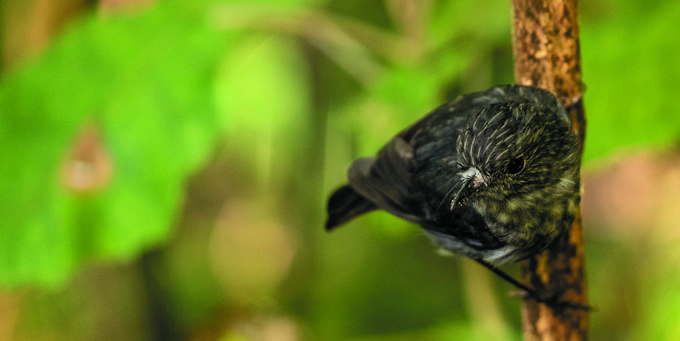 The programme is a vital part of Predator Free New Zealand and has been chosen as one of the first exemplar sites for demonstrating predator eradication in New Zealand. It features large-scale predator control across 26,000 hectares of private and public land between Havelock North and Waimārama Beach. The control is carried out at about $3 per hectare and focuses on feral cats, stoats and ferrets, with intensive rat control undertaken in specific locations.
Innovative science includes traps that use satellites and cellular technology to alert mobile phones when a trap has been sprung, and motion-trigger cameras to monitor predator pest numbers. Computer modelling helps with trap placement to ensure maximum predator kills for a given cost.
Alongside predator control there has been native replanting and translocation of native bird species, including robins, tomtits and petrels. Manaaki Whenua's use of eDNA techniques allows the programme to extract DNA from soil samples to reveal what species of flora and fauna originally inhabited the area. Manaaki Whenua is also undertaking social research to try to understand the motivators, or barriers, for people's involvement in biodiversity restoration on private land.
Over 3 years there has been a steady increase in bird, lizard and invertebrate numbers, including kākā and petrels. Un-banded robins are now being seen in bush fragments surrounding the initial release site at Mohi Bush in the southern part of the predator control area.
An added benefit for farmers may be a reduction in toxoplasmosis levels in sheep. Toxoplasmosis is spread by cats and causes lamb abortions. Manaaki Whenua is monitoring to see if it declines with feral cat control.