Editorial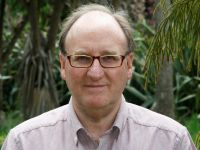 I am pleased to use this opportunity to highlight the breadth of our activities in soil physics, chemistry and biology and to emphasise that we are committed to maintaining and building this capability to support our research.
Landcare Research's Core Purpose is to drive innovation in New Zealand's management of terrestrial biodiversity and land resources to protect and enhance our terrestrial environment and grow New Zealand's prosperity. Achieving the sustainable use of land resources and ecosystems services at catchment scales is a critical outcome of our work and we are recognised as the leading Crown Research Institute in soil characterisation, spatial land information that integrates across sectors and scales, and greenhouse gas inventory from terrestrial systems.
With the implementation of new science frameworks and Core Funding we are more responsible for allocating our research effort to match stakeholder needs and contribute to national outcomes. Our 280 scientists across 9 locations are organised in 7 Science Teams comprising groups of people with similar specialist skills. The second dimension is 10 Portfolios where researchers allocated from Science Teams are funded to do the research, ensure relevance to stakeholder needs, and contribute to achieving national outcomes.
Soil science research is distributed widely across our Portfolios but is particularly relevant for our Characterising Land Resources, Realising Land's Potential, Understanding Ecosystem Services & Limits, and Measuring Greenhouse Gases & Carbon Storage Portfolios. To sustain our agricultural industries and reduce our environmental impacts, we recognise the urgent need to guard the integrity of our soils. The term 'soil security' is emerging to describe the need to manage the natural capital of our soils to underpin food security and fresh water conservation, reducing contamination and enhancing biodiversity as well as abating greenhouse gas emissions. Soil carbon is a critical component of soil quality and we work with a range of methodologies to reduce errors in the measurement and mapping of soil carbon, and to investigate the processes that regulate changes in relation to land use and management. We also recognise the inseparable linkages between soil, water, and nutrients.
This issue contains updates on the contributions of soil science to a wide range of critical issues, including water quality, reducing contamination with biowastes, ecosystem services and the natural capital of soil, the importance of clay in establishing soil carbon, and processes of nitrogen transformation in soils that regulate greenhouse gas emissions and ammonia emissions. Of special significance is the announcement and recent launch of the National Land Resource Centre, a new initiative led by us but embracing collaborative research activity. The launch of the NLRC provides a window into the future of shared accessibility of data and their interpretation to address the far-ranging needs of the land sector to ensure New Zealand's prosperity.
David Whitehead