Section 1. Thinking and acting for long term success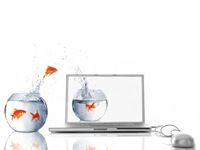 The first section explores the need to think and act for long-term success.
We often make decisions assuming the future will resemble the present, but a short review of history reminds us this is not so. How do we stretch thinking beyond our limited imagination for change, beyond immediate demands of the present? Government has a particular role here; the market, which we have increasingly relied upon to shape New Zealand, has neither memory nor foresight to do this. Its strength is its agility to adapt and innovate; but it is not the marketplace but society and government who will need to deliberately envision and create pathways to a desired future.
Chapter 1. New Zealand, new futures?
A brief history of futures studies in New Zealand and where the topic might be heading
Chapter 2. 100% Pure Conjecture – the Scenarios Game
A participatory game based on four future scenarios has been highly successful in engaging decision-makers in the long-term impacts of policy
Chapter 3. The Auckland Sustainability Framework
A unique experiment in developing a long-term vision for our mega-city that highlights the elaborate processes needed to satisfactorily address complexity.
Chapter 4. Creating futures: integrated spatial decision support systems for local government
An Integrated Spatial Decision Support System has been created for the Waikato Region as part of a process to link qualitative scenarios and deliberative methods to quantitative systems modelling
Chapter 5. Successful cities in the 21st century
How might success for cities be defined, what are the key characteristics of successful cities, and what is needed to sustain city success over time?
Download Section 1

(1.55MB)