Section 5. The future as a set of choices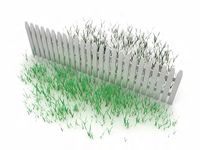 The fifth and last section looks at the future as a set of choices.
It is easier in the face of great challenges to believe in inevitability, safer to shuffle deckchairs, more human to deny change is happening. It is a mark of leadership, however, to believe that we can make choices – especially when those choices are hard and require a fundamental review of our assumptions. New Zealand has enormous potential to determine its own future but only if it acts decisively and proactively. In this last section we consider the next steps for sustainable development both in New Zealand's research and practice and beyond.
Chapter 28.Sustainability: A conversation between business and science
Discussions about sustainability point to very different perspectives in the worlds of business and science, yet collaboration between the two will be an important ingredient in delivering sustainable development.
Chapter 29.Sustainable Development: responding to the research challenge in Aotearoa New Zealand
With its limited resources how can New Zealand best contribute to sustainable development research? The response includes our approach to research funding and aspects of governance in business and society.
Chapter 30.Unending
Concluding remarks
Download Section 5

(844KB)